Iļģuciems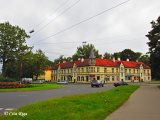 Iļģuciems
Vēstures avotos nav īstas vienprātības par apkaimes nosaukuma Iļģuciems izcelsmi. Tā tiek saistīta ar konventa vācisko, nelielu muižiņu, ko sauca par Heiligen Geist, kā arī ar latviešu valodas vārdiem "iļģi" (ar ko tika apzīmēti veļi) vai "ilgas".
Pirmo reizi vēstures avotos Iļģuciema teritorija minēta jau 13.gs. Šeit atradies ciems, kas piederējis Sv. Gara konventam. 1226. gadā pāvesta legāts Modemas Vilhelms piešķīra ciemu konventam.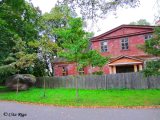 Iļģuciema Nordeķu muiža
Ievērojamākā apkaimes vieta ir Nordeķu muiža. Muiža ir viena no izcilākajām baroka laikmeta koka celtnēm Rīgā. Muižas nosaukuma izcelsme nav skaidra. Zināms, ka 17.gs beigās muiža piederējusi Rīgas rātes loceklim Hermanim Vitem, ko Kārlis XII iecēla dižciltīgo kārtā, piešķirot fon Nordeka vārdu. Literatūrā ir sastopamas divas versijas par nosaukumu – muiža savu nosaukumu ieguva, pateicoties īpašniekam piešķirtajam vārdam, vai arī, fon Nordeka vārds tika piešķirts no agrāk lietota vietvārda nosaukuma.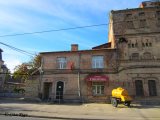 Iļģuciems
18.gs. beigās un 19.gs. Iļģuciems sāka veidoties par izteikti rūpniecisku Rīgas rajonu. Tas bija iespējams pateicoties Daugavas ūdens ceļam, kas atradās apkaimes vienā malā, un atļaujai celt mūra namus. Šeit atrodas arī alus darītava "Iļģuciems", kas ir vecākā alus darītava Rīgā, dibināta jau 1863. gadā.
Comments
No comments yet. Be the first!