Other Riga sights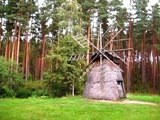 The Latvian Ethnographic Open Air Museum
Latvian Ethnographic museum is located on the bank of the Juglas Lake and it was established in 1924. For the visitors the museum was opened in 1932. This is one of the oldest, richest and ...
---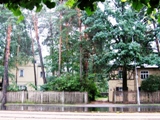 Mezhapark and Zoo
The Mezhapark is one the most beautiful and prestige residential areas of Riga, and the most favourite place for the rest for Riga people. Until the middle of the 19th century ...
---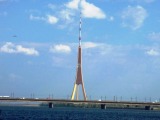 Riga Radio and TV Tower
TV tower is 368 m high. It is in top 10 most highest towers of the world and the third highest in Europe. The examination area is on the height of 97 m. It is possible to see ...
---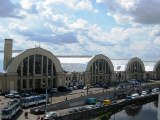 Central Market
On December 28, 1922 Riga council decided to build the central nutritive market. For this purpose Riga bought shed for dirigibles left by German army in Kurzeme. ...
---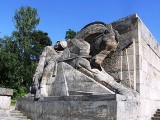 Cemetery of the Brethren
The Cemetery of the Brethren is on of the most remarkable memorial ensemble. At first the cemetery was planned only for the funeral of the soldiers died during World War I ...
---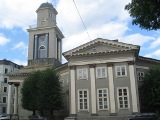 Lutheran church of Jesus
During its existence the church of Jesus as long as the biggest part of Riga churches, was many times demolished and then restored. The first stone in its ...
---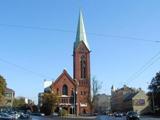 New St. Gertrude Lutheran Church
The construction works lasted from 1903 until 1906 according to the project of Vilhelm Fon Strike on Alexander's market place, where used to be Big pump house. ...
---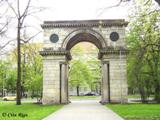 The Triumph Arc
The Triumph Arc and Alexander's gate are situated in the garden of Viestur. This is the only triumph arc in whole Latvia. Its author is I.D. Gottfried. It was built by ...
---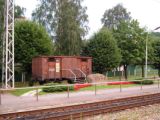 Railway station Tornakalns
The USSR's annexation of Latvia and following deportations of Latvian people to Siberia are connected very closely to railway station Tornakalns. Exactly form from this ...
---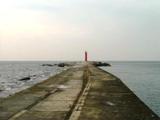 Pier in Mangalsala
Mangalsala - this is the very first part of the city, which incoming ships see, going by Daugava from Riga gulf side. Exactly from Mangalsala there is a dike (or Eastern Pier) ...
---