Tirdzniecība Torņakalnā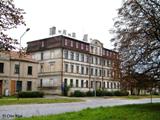 Vienības gatve - bij. galvenā
Torņakalna tirdzniecības iela
Galvenā tirdzniecības iela Torņakalnā 20. gs. pirmajā pusē bija tagadējā Vienības gatve, uz kuras atradās arī lielākie rajona veikali un dažādi pakalpojumu sniedzēji, bet netrūka arī mazie veikaliņi, kur varēja nopirkt vienkopus gan konfektes, gan petroleju. Vienības gatve, kā galvenā tirdzniecības iela Torņakalnā, ir saglabājusies vēl līdz šodienai, kur koncentrējas galvenā tirdzniecība.
Torņakalnam sava tirgus laukuma nebija līdz pat 1912. gadam, kad to atvēra Telts ielā. Tirgus laukums bija bruģēts un tajā atradās arī neliela administrācijas ēka. Līdz tirgus laukuma atvēršanai Torņakalna iedzīvotāji iepirkties devās uz Āgenskalna vai Bišu muižas tirgu. 1. Pasaules kara laikā tirgus laukums tika izpostīts un to atjaunoja tikai 1927. gadā.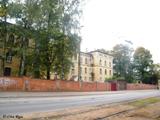 Telts iela - kur bija atvērts
Torņakalna tirgus laukums

Vēl senāka tirdzniecības vieta Torņakalnā bija pie Rīgas – Jelgavas dzelzceļa līnijas Rīgas galastacijas ēkas. Tā kā tur notika preču izkraušana no dzelzceļa vagoniem un citu preču tālākpārdošana, tad līdzīgi kā pie Centrālās Rīgas stacijas, bija iespējams iegādāties preces nosacītā tirgus placī. Tirdzniecība stacijas laukumā izsīka ap 1872. gadu, kad tika atklāts dzelzceļa tilts pāri Daugavai, un kravu pārkraušana Daugavas kreisajā krastā vairs nebija nepieciešama. Tirdzniecība stacijas laukumā pilnā sparā ritēja ļoti īsu laika posmu – no 1868. līdz 1872. gadam.

Mainoties laikam, arī Torņakalnā ir ienākuši lielveikali un uzcelts moderns tirdzniecības centrs "Riga Plaza" Mūkusalas ielā.