Sights of the historical centre of Riga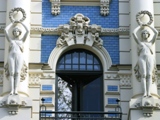 The historical centre of Riga
The historical centre of Riga has been established in the end of the 19th century, just after the demolition of city fortifications. Until that there were two parts of the city ...
---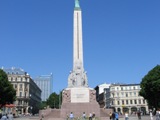 Freedom Monument
Freedom Monument is symbol of the freedom of Latvian people. It was built for the donation money and opened on November 18th 1935. The monument was built ...
---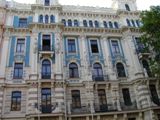 The Art Nouveau (Alberta Street)
The Art Nouveau dominates in the architecture of Riga. Approximately 40% of the 19th and 20th century buildings represent art nouveau. The pearl of art nouveau is ...
---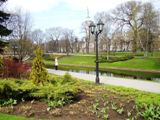 The Embankment of the city channel
The city channel was established after the demolition of the fortifications of the city, having heaped the moat. The length of the channel is 3,2 km. The plantations by ...
---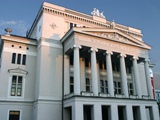 Latvian National opera
The building of Latvian National opera has been built as the first German theatre. It was built on the embankment of the city channel, on the place, where city fortifications used to be. ...
---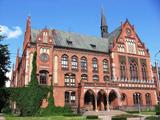 The Academy of Art
The building where The Academy of Art is situated today was built in 1905 according to the project of architect B. Bocslaph. The Latvian Academy of Art de jure was established in ...
---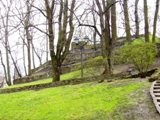 The Bastion Hill
After the Crimea war the Riga Guildhall decided to demolish the defensive dykes around the city, because they haven't already had their military importance. The city fortifications ...
---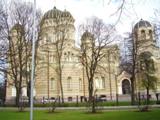 Riga Christ Cathedral
Riga Christ Cathedral was built during the period of time from 1876 until 1884 according to the project of architect Robert Phlug. During the process of construction the primary project ...
---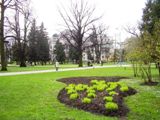 Verman garden
The park was officially opened in June 8, 1817. At first the space of the park was 0,8 ha. Nowadays - 5 ha. The park was gifted to the city by Anna Gertruda Verman. ...
---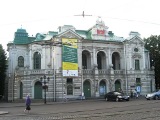 National Theatre
Today's National theatre building was built as the second city theatre. The construction works continued from 1899 until 1902 according to the project of August Reinberg. ...
---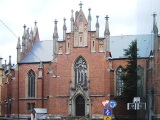 St. Gerthruda Old Lutheran Church
Today's building of the church was built in 1864 - 1866 according to the project of the architect K. Phelsko. 63 m high church's tower with the decreasing volume was ...
---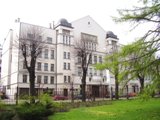 The House of Latvian Society
The Latvian Society is one the oldest officially registered Latvian organizations. This society is very significant in such areas as education, culture and science of Latvia. ...
---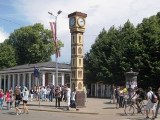 Laima Clock
The clock was built in 1924 for practical reasons - in order to let Riga people to be at work in time. In 1936 the clock was painted over with the logo of that time biggest sweets ...
---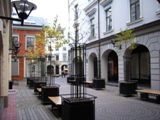 Berg's market
Berg's market is one of the building ensembles, built in between the streets of Elizabetes, Dzirnavu and Marias. Kristaps Bergs (Kalnins) was the son of farmhand, ...
---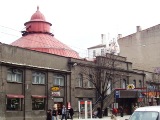 Riga circus
In 1880 the land where nowadays the circus is situated, was bought by the artist of the circus - Albert Samamonsky. Every summer he arrived to Riga to place the big tent and ...